The Edinburgh Sports Conference returned this year, following the sell-out first edition in 2017.  A high bar had been set in 2017 and this year's event had a lot to live up to.  Thankfully, with a world class line-up of speakers and an audience comprised of some of the top practitioners in the field, 2019 was a huge success.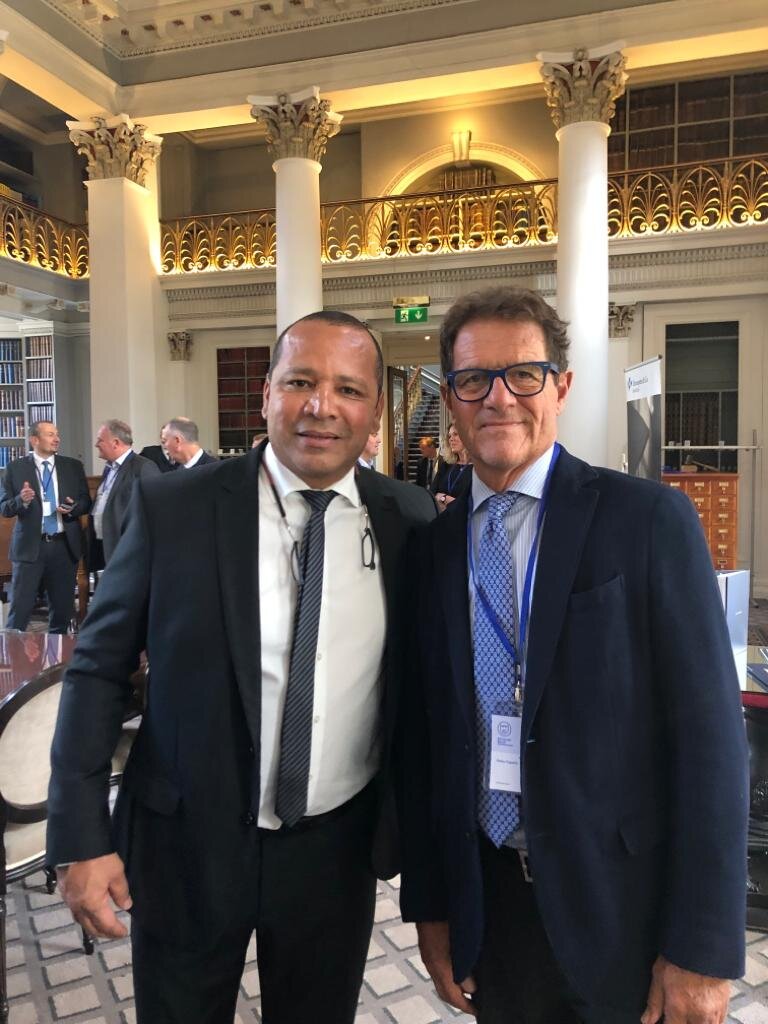 The conference was opened by Ann Budge, owner and CEO of Edinburgh's Heart of Midlothian Football Club.  Ann talked about the challenges of owning a football club compared to those she faced when building her successful IT company.
Our keynote speaker was FIFA's Chief Legal Officer, Emilio Garcia Silvero.  Emilio gave a detailed look into FIFA's drive to become a more transparent organisation and provided delegates with a preview of legal.fifa.com, the online resource which has since gone live and where all governance documents and decisions of the FIFA disciplinary bodies can be found.
The morning session was concluded by Michele Bernasconi, leading sports lawyer and CAS arbitrator.  Michele delivered a fantastic presentation examining the CAS case law found in decisions of disputes involving agents and intermediaries.
After two such high calibre speakers, a star-studded panel took to the stage, hosted by Lombardi Associates' own Paolo Lombardi.  With incredibly insightful contributions from Omar Ongaro (FIFA), Marcos Motta (Bichara e Motta Avogados), Polly Handford (The English Football Association) and Patrick Stewart (Manchester United) the future of agents in football was discussed.  With FIFA proposing changes to the way agents are regulated, this thought-provoking panel gave attendees a lot to talk about as they headed to lunch.
The two star attractions both took to the stage in the afternoon, Marcos Motta returned in conversation with Neymar, the father of Brazilian superstar Neymar Jr, and the mastermind behind Jr's extraordinary career.  Neymar walked attendees through how the lessons he learned from his own career shaped his approach to guiding his son.  The career which Neymar Jr has enjoyed to date is testament to the vision of his father and the framework put in place to allow him to harness his world class talents.
Neymar was followed by one of the most successful managers in history, Fabio Capello.  Coach Capello was joined by Osborne Clarke's Andrea Bozza, who first spoke about the lack of protection available to managers within the current regulatory framework.  Andrea suggested a number of ways this could be improved and his 'in conversation' session with Coach Capello was a fascinating insight into the legendary coach's career.  No topic was off limits, with Capello discussing the changes he witnessed from his own days as a player and highlighting to delegates the importance of a good lawyer, as he recounted the pivotal clause in his contract that assisted him during his final days as England manager.
Day two of the conference commenced with an analysis by UEFA's Managing Director of Financial Sustainability and Research, Andrea Traverso, on the impact of Financial Fair Play on the transfer market.  With the huge amounts of money involved in football – Andrea highlighted record spending year on year in the transfer market – it is of vital important that clubs balance their books.  This point was reinforced when Andrea joined a panel discussion hosted by Jonathan Hall and involving key stakeholders.  Joining them were Wouter Lambrecht (FC Barcelona, Attorney-at-Law), Alessandro Zarbano (CEO, Genoa CFC) and Neil Doncaster (Chief Executive Officer, Scottish Professional Football League).  Sustainability and the ability of clubs to use the transfer market to balance risk were all discussed in a wide-ranging session.
Closing the show for 2019, Jacques Blondin, Head of TMS at FIFA, provided attendees with the world exclusive reveal of the summer transfer window spend – $5.8bn.  Jacques provided a breakdown of the figures for attendees and showcased developing trends.  Concluding, Jacques discussed the future of the TMS platform, which will soon begin to become mandatory in the transfer of amateur players between associations.
The 2019 Edinburgh Sports Conference was an incredible two days and thoughts are already turning to the 2021 edition. Sign up to the mailing list to be among the first to know via edinsportsconf.co.uk.
A selection of images and media coverage of the conference can be viewed here.